Seamless Experience
Make your support site feel like your brand, on your own domain. And while we make sure Tender is beautiful in its default skin, we allow full customization with our simple theme editor, or dig in deep with powerful HTML, CSS, and even your own JavaScript.
Using Themes
Tender has powerful ways for you to customize the look and feel of your site. On our lower plans, you can select a color palette that best fits your brand. Our 10-color palette gives you the flexibility simpler sites need to have a consistent branding presence on your Tender site.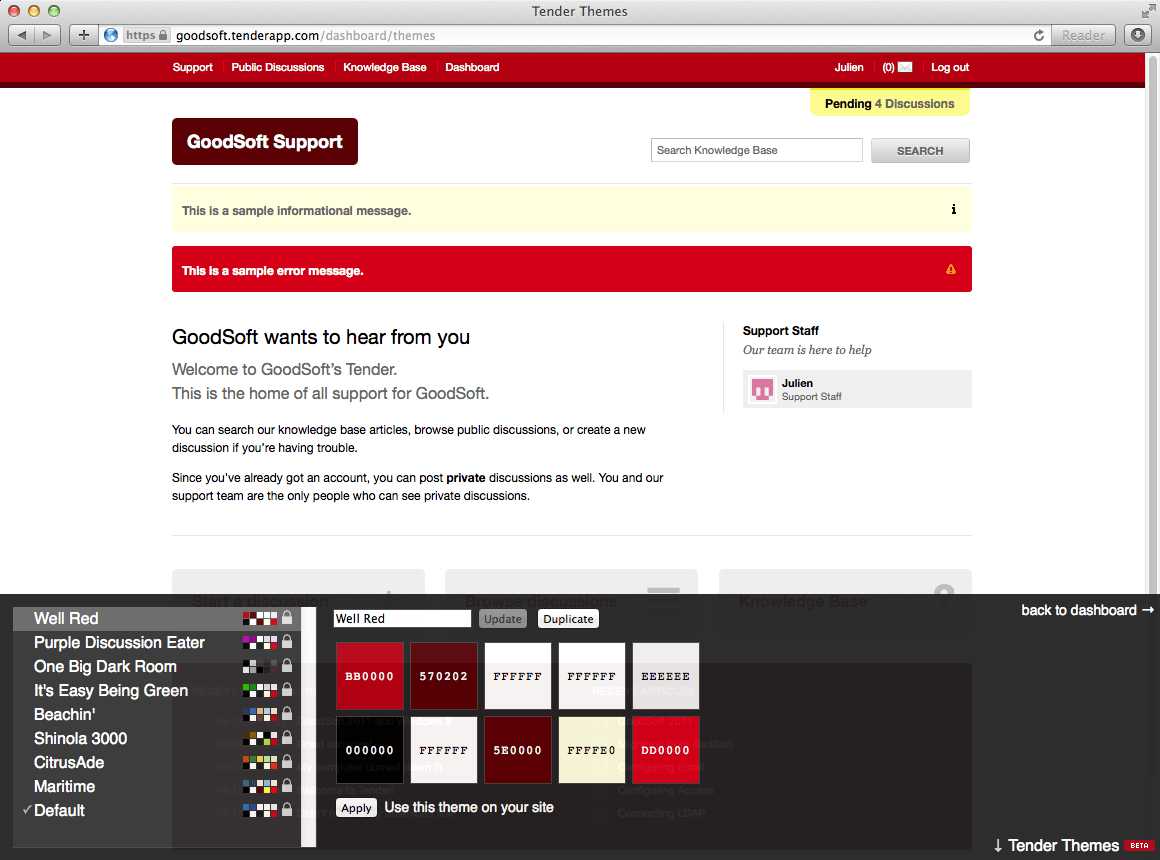 Pro Power: HTML, CSS, and JavaScript
On our Pro plan, you have nearly total access to HTML, CSS and even front-end JavaScript to customize your support site, and can make it look like you designed your Tender Support site yourself (because basically you can!). Tender gives you the ability to change text, apply custom CSS, and use your own domain for your site. Your support site should reflect your brand so we make sure you're given the tools to make the experience seamless—even down to customizing your favicon and Apple Touch icon!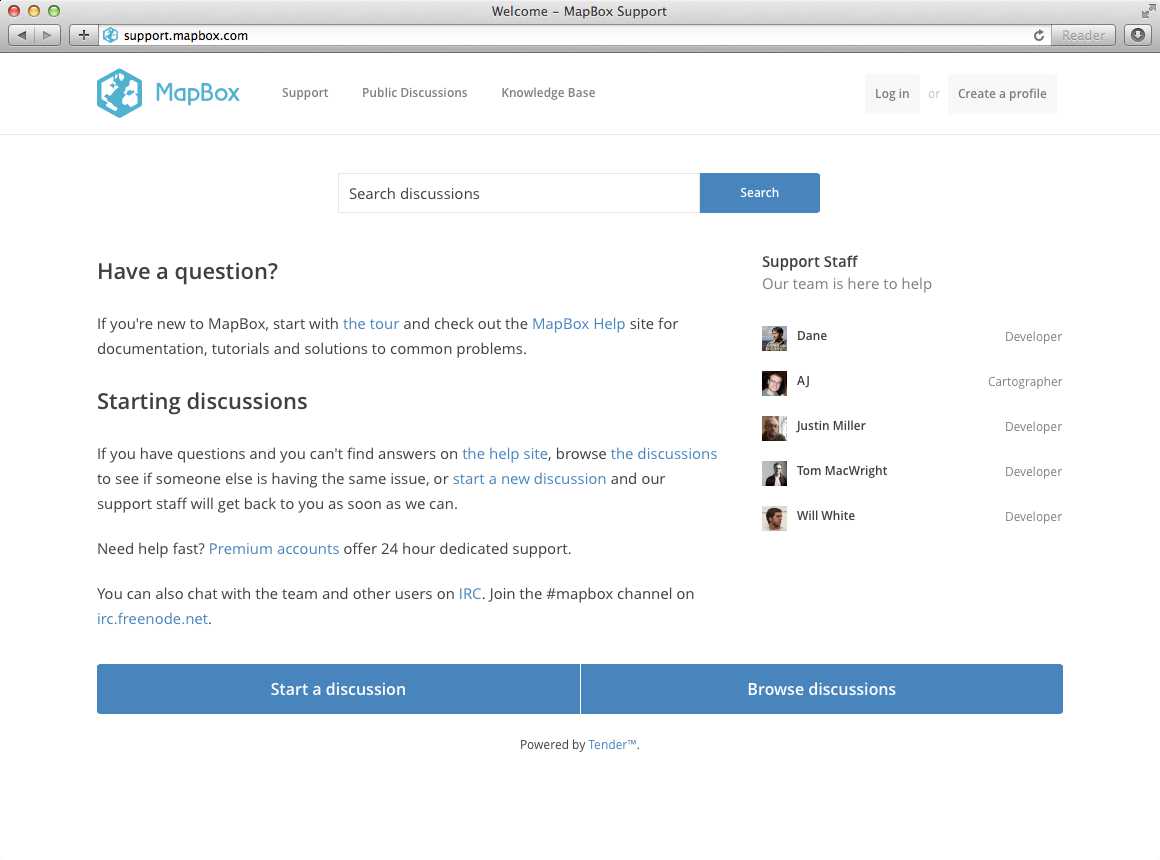 Multipass automatic logins eliminate the need for customers to create an account
We've developed special technology to allow sharing of authentication from your application with Tender. Install a plugin and automatically authorize customers when they visit your support site. Customers don't have to create an account, and you can pass along all information you need from them: email address, name, and even custom attributes!