Collect Requests
We collect all your support requests and funnel them into your Tender site. From email, from the web, and from anywhere you can dream.
A dedicated support site for your customers
Tender provides you with a fully-customizable support site so your customers can start and track discussions on the web.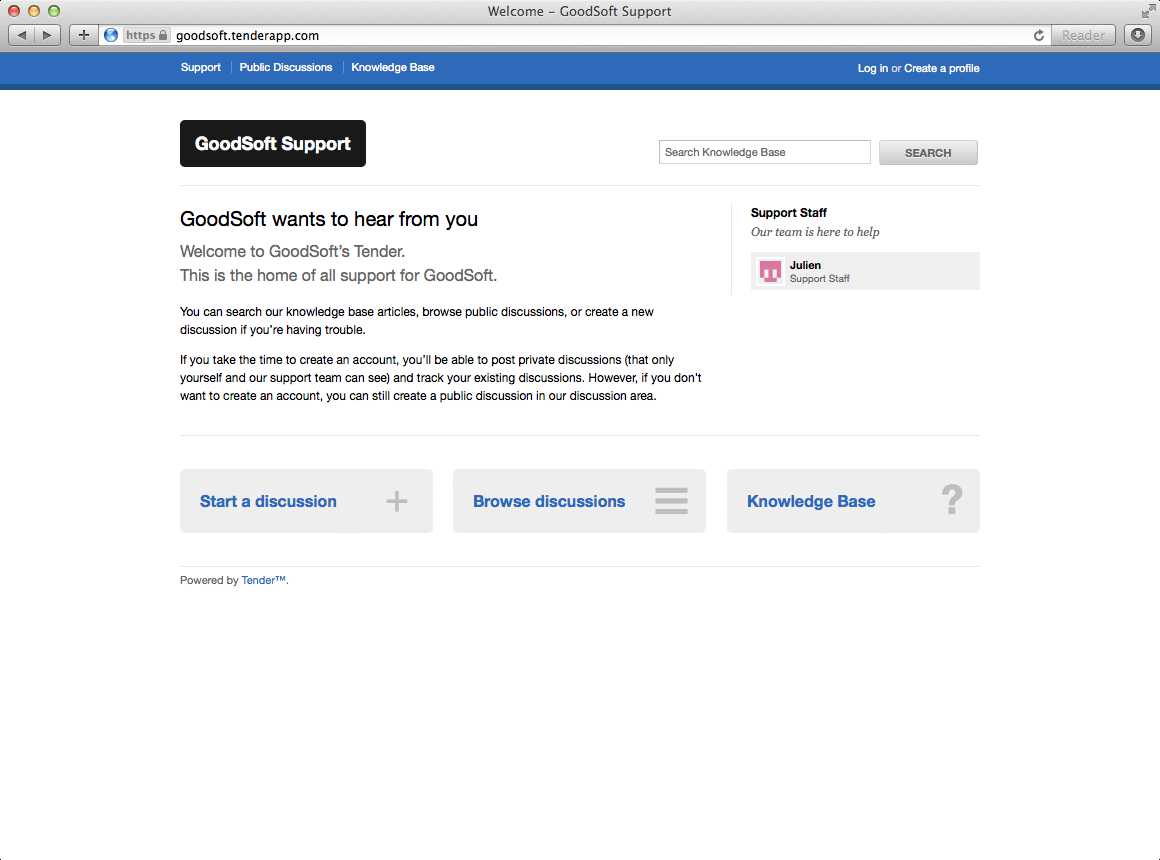 Use your own email address to send & receive support issues
Forward your support, billing, or any email address to Tender and we'll do the rest. Discussions are automatically created. When you reply to the discussions, an email is sent from your email address back to the customer.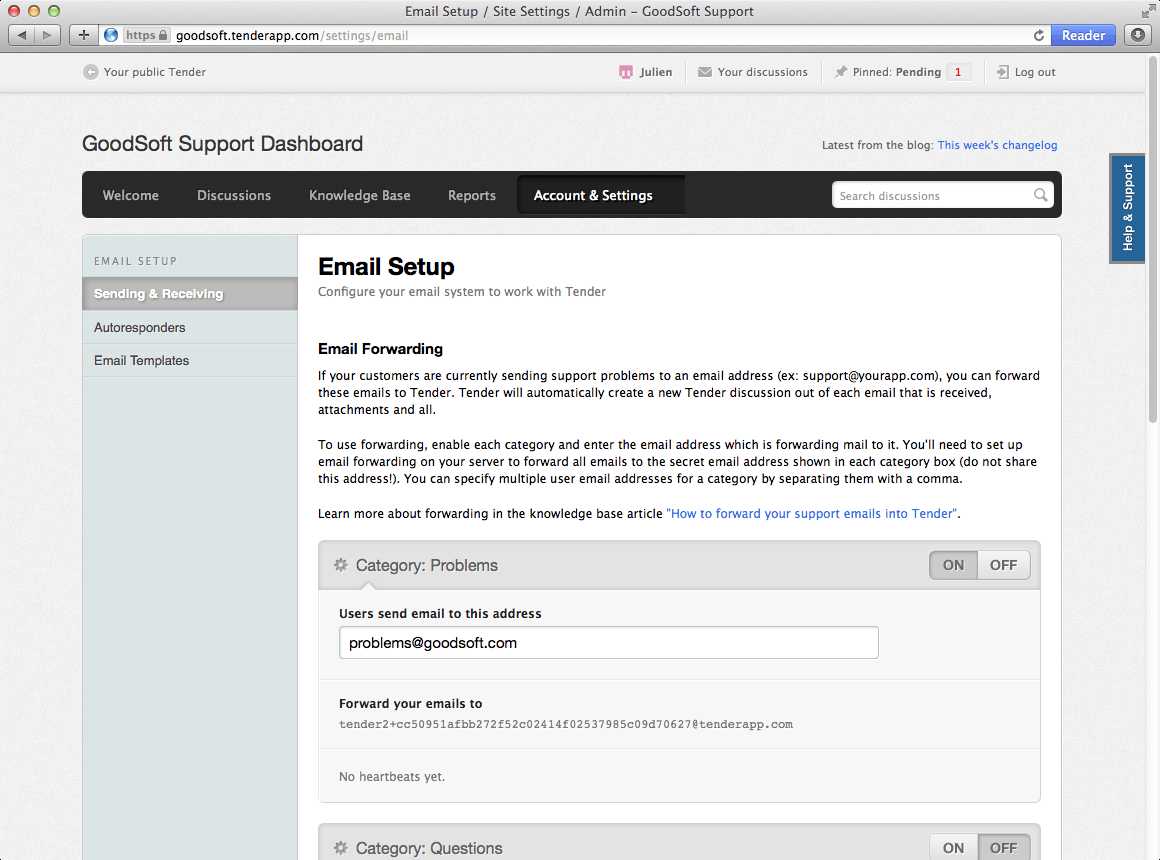 We also send out automatic tracking emails through the system called Heartbeats that ensure email forwarding & processing are working correctly. We'll notify you when there's a problem, so you can be sure you're receiving customer's emails without interruption.
Forward emails to your support requests
Sometimes customers send emails to your personal email address and you wish they'd have sent it to the support address. With Tender, all you'll need to do is forward the email to your support address and a discussion is created on their behalf.
Embed a widget on your site
If your product or service has a website, you can embed a widget so users can start discussions from within your own site. We even use it on our own site, so we're always a click away from you.